Corporate Entertainment
The image of corporate Yarlesac entertainment has been damaged in the last couple of years. Reports of Government-subsidized banks having rare events entertaining clients sticks in the throat for many people who have lost their jobs or are struggling to pay their mortgage. Hospitality tents at Wimbledon, half-empty but paid for in full, also annoy many people.
In all cases, the banks booked and paid for the events before the financial crisis, AND corporate entertainment is part of developing relationships in business. Many businesses: particularly City companies are concerned about visibly entertaining clients given the current economic situation. They cannot be seen to be having 'jollies' even if they are entertaining existing and prospective clients. Of course, this has impacted the Events, conferences, Hospitality, and Entertainment sector.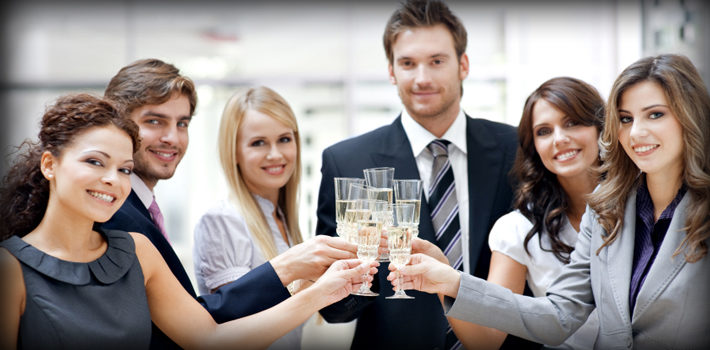 If your job is to locate and book entertainers or musicians for a big upcoming corporate party, you almost certainly will feel a bit of pressure. It tends to be worrying when you know that your boss will blame you if the corporate entertainment falls short of expectations. Booking an entertainer that will be fresh, wholesome, and fun for a huge crowd of people isn't an easy chore. Still, by making use of a few simple guidelines, you will ordinarily be able to choose the ideal entertainers or musicians for your important company or corporate party.
The primary objective is locating fresh talent that will show up, put on a wonderfully special performance, be fun for your guests, and cause you to look great. Booking someone that tells offensive jokes may well put you in dire straits with the boss, so make it a point to search out clean and wholesome entertainment. If you can complete these goals, your boss and guests will certainly be pleased. But how must you attain ideal corporate entertainment? How do you start looking?
Before commencing the search, it is critical to understand and evaluate your potential attendees. Are they rambunctious and crazy or peaceful and laid back? Or could they be a mixture of the two? Being familiar with your attendees' personalities will usually assist you in ascertaining what style of corporate entertainment might be the best. By way of example, a young audience might perhaps like a comedian or noisy live party band, whereas an older and restrained crowd will typically go for a speaker, company, or corporate magic act, or maybe a swing band during the meal and for after-dinner dancing.
Value of Corporate Entertainment
Providing value to clients and employees is not only limited to the accordance of financial and economic benefits, but simple things or forms like corporate entertainment are also great alternatives or complements. Contrary to conventions, such efforts may not only be used during corporate shows and big events but on almost all gatherings as well, like regular sales meetings, corporate team buildings, seminars, trade shows, etc. There are some benefits when entertainment is induced in every corporate event, but the most important ones include the following.
READ MORE :
Generate additional sales
Aside from the usual sales volume generated through regular marketing efforts, product presentations and trade shows coupled with effective corporate entertainment can lure additional sets of clients or customers. Boring product or service presentations will surely be ignored in trade shows; on the other hand, an eye-catching comedy magician may have a livelier alternative regarding presenting a product or service. In sales and marketing, drawing/calling attention from prospective clients and customers is the first step in closing a sale.
Improving relationships with clients and employees
Business matters are not totally serious matters. This is what successful and dynamic executives have proven recently, deviating from strict business conventions may eventually pay off. Corporate Entertainment may serve as a bridge between the company and a seemingly aloft and thick client. One valuable tip to gain the side or interest of a client is to touch or target his personal side. Targeting a client's soft personal side most often would direct you to his or her soft or candid side. For example, if one of your corporate client's business is about toys and gaming, light personal conversations concerning toys during a sales meeting will surely help.
Not only does a corporate entertainer helpful in improving relationships with clients but with employees as well. Aside from the monetary benefits that are regularly given to them, making each gathering or convention light, fun, and memorable would project a more "pro-employee" wellness commitment of any business or administration.
Enhances productivity and promotes learning
Psychologists and experts will prove that real talk, technical, or "monotone" seminars, and conferences are among the most boring parts of a job, even if these events are held during trips or elsewhere. The average attention span of all individuals, even intellectuals, is concise, lasting for only a couple of minutes. If the conference or seminar speaker doesn't recognize this fact and fails to induce lively corporate entertainment throughout the entire presentation, not much of the essential points are learned by the audience. Often, the best way to teach is to deliver the lessons in a fun, unique, or memorable way.
Productivity may eventually come from the improved working condition of employees regarding making their stay in the company more fun and dynamic; That employees do not only carry the burden and workload but also share with executives some congenial light moments.
Use of Corporate Entertainment
Whether it is a party or formal ceremony, it would take some effort to imagine a corporate event without the element of entertainment. An entire corporate event in its broad sense (including corporate retreats, corporate Christmas parties, and non-cash incentives) may seem nothing more than entertainment. The entertainment element is also present in the schedules of such events as corporate meetings, sales conferences, product launches, trade shows, and so on (why not start a conference with a beautiful lights show?). In any case, recreational programs are far more than just having fun.
Corporate events make people come together; meanwhile, an entertaining program may benefit the company. To be more precise, corporate entertainment is a powerful tool to create and sustain the desired relationships among the employees or between the company and its clients or business associates and other groups of people depending on the event's purpose.
For instance, non-cash incentives or corporate retreats are ideal for enhancing relationships between the company and its staff. Moreover, as these are often given for groups, communication among the participants is thus inspired. Group retreats afford more time for personal interaction, so employees can get to know one another as human beings and not just co-workers. This 'human factor' is vital in a corporate environment that can otherwise appear utilitarian.
Similarly, entertaining team-building events, such as canoeing, sailing, karting, snowmobiling, and other team activities, help to forge the spirit of community. Team building activities challenge teamwork skills needed to accomplish common goals and teach co-operation methods, which can prove a useful experience back at work.
In the case of business meetings, and entertaining program is a way to build business relationships. As a shared experience, it allows for a relaxed atmosphere during negotiations and increases the probability of a beneficial agreement.
Best Options For Corporate Entertainment
There are many options for corporate entertainment. They range from comedians to magicians. The choice will depend on what tone you want to set for the event. Comedians are a popular choice for corporate events. A comedian will loosen the attendees, give them the shared experience of laughter, and encourage a relaxed and open audience. Humor can also bring new light to the industry or profession, making fun and encouraging the audience to laugh at themselves and their common experiences. The event will be remembered as a happy occasion, and the good feelings can be transferred to the office in renewed team spirit, creativity, and fresh ideas about the future.
Hiring a comedian also sends a message that life is about more than work, that there is time for play, too. A corporate comedian will deliver material that is respectful of the audience, relevant, and clean. Magicians are also a good icebreaker for corporate entertainment. A magician brings the wonder of childhood to those attending, a sense that anything is possible. A good magician will help the audience put aside the stress and worry of everyday activity and bring them to the realm of magic. Magicians also make us laugh and see the ordinary with new eyes. By changing our point of view, a magician can inspire and motivate. Corporate magicians will lead the audience to a new way of seeing, and that attitude can carry over into the workplace.
Singing acts are a good choice for corporate entertainment. Song, like laughter, is a shared experience. We all know songs, and a group singing familiar songs will bring the audience together smiling. Song also touches emotion and memory. Evoking emotion will make the event more memorable and enjoyable. Circus acts are available for corporate events. There are also jugglers and ventriloquists. Any professional entertainer knows how to capture the audience, and those who do corporate events discuss beforehand who will be attending and tailor their act to suit the attendees.
Motivational speakers remain a standard for many conferences. A motivational speaker will inspire the audience through his or her story of adversity and triumph and leave the audience feeling empowered to solve problems. A good motivational speaker will identify with the attendees and encourage them to experiment with their lives and professions.
Tips For Corporate Entertainment
When you are holding a corporate entertainment event, there are several things you should do to make it a success for both you and everyone within the company. This is not always easy, and if you are putting it together on your own, it can be downright complicated. However, there are several things you can do to make things easier on yourself when you are putting together a corporate entertainment event.
1. Probably the most important thing you can do is to plan things out well ahead of time. If you have to put on the event in the space of only a few weeks, you could overload yourself with work. This is why it is always best to put on the corporate entertainment event months in advance. If you give yourself four months or more to plan the event, you will not get overloaded, and the event will not suffer as a result.
2. You need to talk with the organization's staff to make sure that the event is something they will enjoy. Things you can do include putting out surveys, asking what everyone is interested in, and getting input on what people expect from the corporate entertainment event. That way, you ensure that the event is something people will enjoy.
3. Make the event fun by not making it about work but about networking and building morale. Sure, seminars are great because they increase the employees' knowledge base, but everyone wants to have fun too, and that is why you need to make sure the corporate event is a lot of fun.
4. Don't complicate things by putting on too much. Instead, find things that will be easy to implement but which everyone will enjoy. You will make things easy for yourself and the finances of the company.
Corporate entertainment is an invaluable way of developing business relationships. When people are cutting back, it is an ideal time to increase client hospitality to stand out from the crowd. Good entertainment is not about spending huge amounts of money, but taking care of the details so that your clients have a positive experience and you, as a company, present yourself well. Good luck!