some-things-to-do-in-paris
As France maintains its hold as one of the biggest tourist and holiday destinations globally, we decided to look at some locations in Paris, which act as some of the biggest draws in this incredible city. You can find everything from mansions in France to the cheapest hostels in Paris, although still expect to pay more than usual as this isn't a city known for being very budget-friendly. We have examined a few different facets of the city to try and give a mix of what is on offer, other than rather just art and history as this you will find yourself, but of course, some places cannot be left off a list of places to visit in Paris. Some places will be within your price range and must-sees while others may not be for your taste, but we hope to have found something that will interest everybody.
Eiffel tower:
No list of anything to do with Paris can be left without a mention of the Eiffel tower. One of the most recognizable buildings/constructions in history was almost not built as many Parisian leaders believed it would be an eye-sore. It is now one of the biggest draws the city has to offer. You can climb to the first viewpoint if it is something you would be interested in, or you can have a bite to eat from one of the best views in the city. This is probably a budget killer for many among us, though, so maybe enjoying the sights would be better suited. Another idea would be to bring a picnic and enjoy a bite to eat at the base of this stunning building where you can spend your day taking the best pictures possible.
The catacombs:
A visit to the catacombs is to visit one of the most unique/interesting, and disturbing parts of Parisian history. Begun in the late 17th century to combat the overflowing cemeteries of Paris, the catacombs were later forgotten about until the late 18th century, where they were used as concerts and finally opened to public visits. Many of the rooms are decorated from floor to ceiling with the remains of up to 6 million Parisians from different dates throughout history. The unique designs and reasons for the construction of the catacombs have intrigued visitors for decades. Formerly stone mines, the location was ideal for the reburial of many Paris residents. You can now take guided tours of the catacombs and learn about their history.
Arc de Triumph and the Champs Elysee: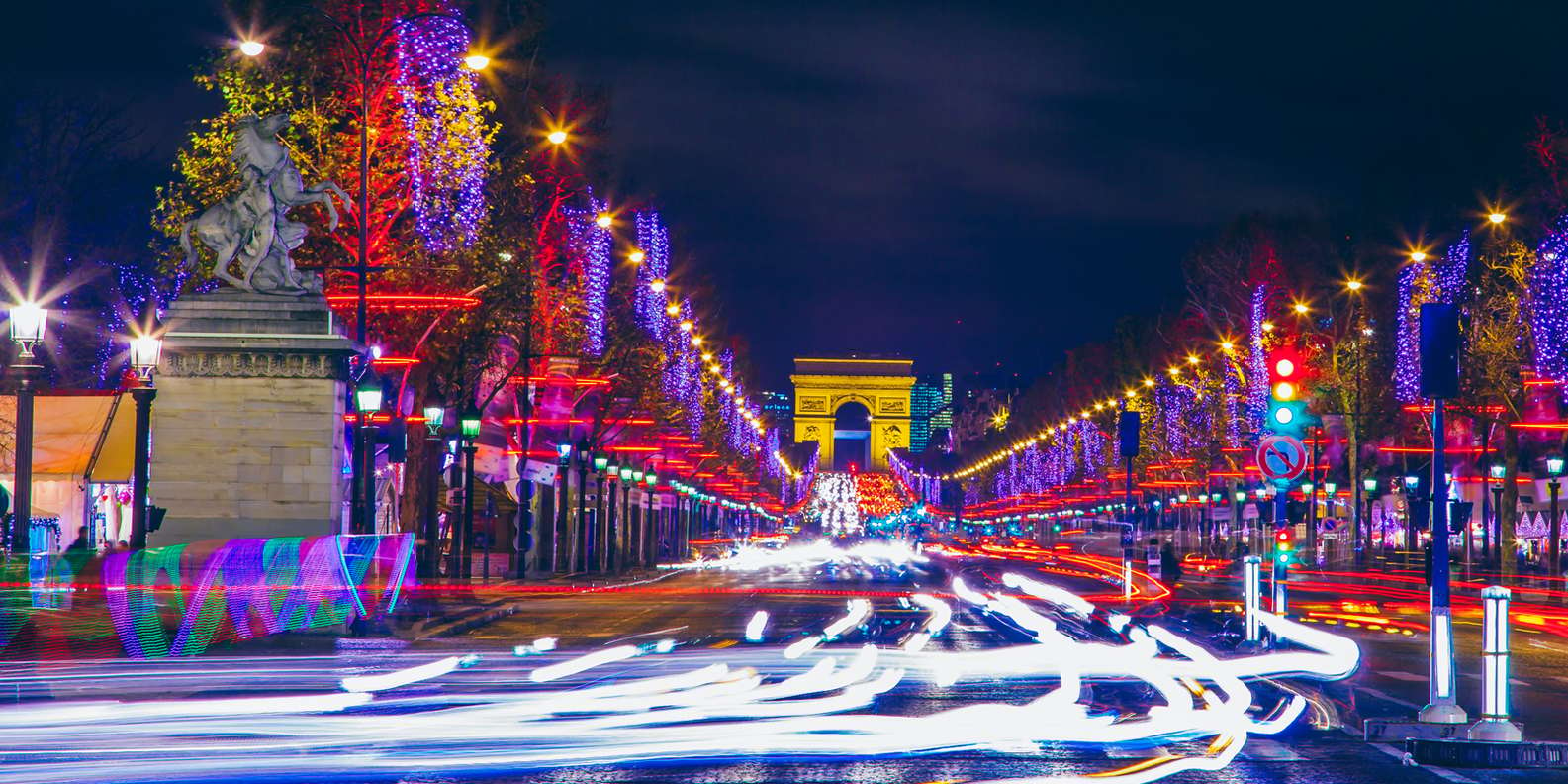 According to not many differing sources, what better way to finish up a day wandering the Paris streets than to visit the most beautiful avenue in the world, according to not many differing sources. You can watch the Arc de triumph sunset, a major symbol of French power and that of Napoleon Bonaparte. Now used as a commemoration of WWI, the arc provides a perfect backdrop to dusk in Paris. You can while your time shopping along the Champs Elysee, and it is the main location for many of the world's top brands. Expect to see and feel luxury along this avenue and enjoy the atmosphere.
Louvre Museum: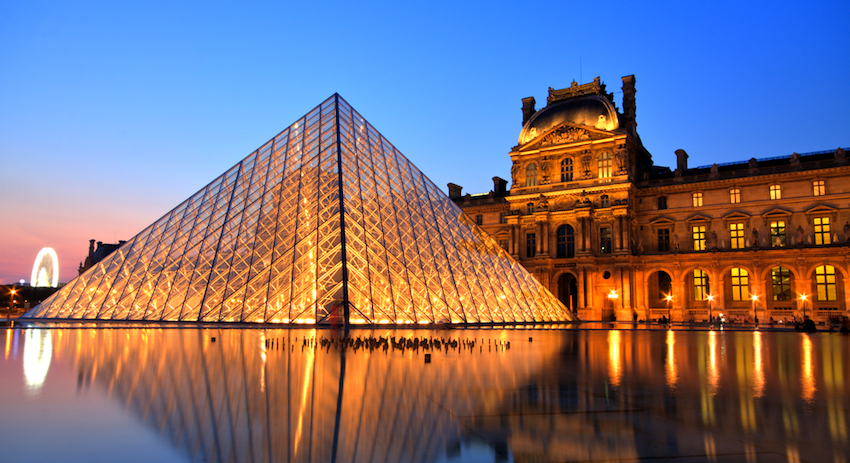 The Mona Lisa's home is another must-visit for many people in Paris, although the crowds and setup might not be for everyone as it takes away from the atmosphere of this incredible artwork. Maybe you could spend your time among the many other exhibits on display in the Louvre including, Egyptian and romantic artwork collected over the centuries.
You will find other work from Da Vinci and Eugène Delacroix's, amongst others. Depending on your appreciation of ancient art, you may need more than one day in this stunning museum. Easily located and with daily opening hours, the Louvre is an obvious choice for art lovers to while away their time.
Versailles Palace and Gardens:
Although not exactly in Paris itself, a visit to Paris wouldn't be complete without Versailles' day trip. The palace is one of the easiest ways to show the luxury and indulgences of the Royal family and help show why the Monarchy of France fell. Spring and summer are the best times to visit the palace and see the gardens in all their glory. You can spend a wonderful day here exploring the history of the monarchy and enjoying the grounds. You can organize a tour to take you from Paris or go by public transport for the easiest options. There are regular opening times and numerous tours to choose from.
Notre-Dame-de Paris:
This cathedral was once the main symbol of Paris until the construction of the Eiffel tower. This, though, has not affected its importance in the history of the droves of people who come to examine the Cathedrals architecture of importance in French history.
The sight of Napoleon's coronation, among many other events, has made it continuously popular. It has featured in many movies, and the main point in Disney's the hunchback of Notre Dame; this charm and history have kept it among one of Paris's most popular locations for tourists. The cathedral is open daily and is free to the public, so even if you only spend a short time, it will not affect your budget unless you decide to buy some extra items.'
With so much history you could spend much longer than a few days in Paris, or otherwise, you can make a return trip. Hopefully, these items will give you some inspiration to visit Paris.