Relax During Your Travels to Cleveland Ohio
Located along the scenic shores of Lake Erie, Cleveland, Ohio, is sorely underrated regarding travel hotspots. This city has something for every taste and preference, from the latest concerts to an abundance of sporting events to a rich culture and arts scene. This vibrant city offers many fun and interesting things to see and do. Be sure to check out these tips before you set off for your Cleveland adventure: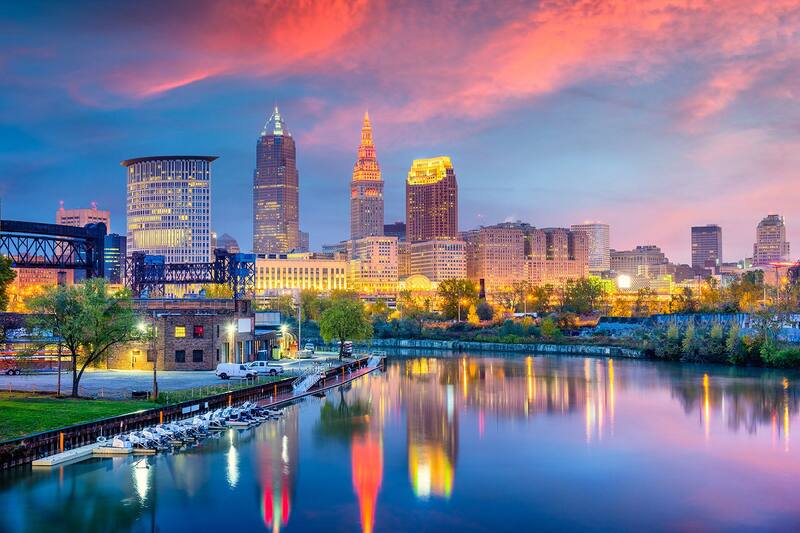 Best Places To Stay
Hyatt Regency Cleveland at The Arcade
This iconic hotel is right in the middle of the popular entertainment district of The Arcade. The historic property originally opened in 1890 and has served Cleveland ever since. This hotel is also within walking distance to the East 4th Street Entertainment District and all major sporting event venues. Book your stay before August 27 to enjoy 20% off during Hyatt's The Big Break promotion.
The Westin Cleveland Downtown
Regarded as one of the premier downtown Cleveland hotels, the Westin Cleveland Downtown offers everything that you need for a comfortable and convenient visit. Stay in the heart and soul of Cleveland at this sophisticated hotel, just steps from the Rock and Roll Hall of Fame, the Great Lakes Science Center, and the Cleveland Convention Center.
Things To See and Do
Rock and Roll Hall of Fame
This is a must-see attraction for music fans of any genre. The impressive architecture of the building sets the stage for the excitement inside. Music fans will be able to learn all about the history of rock and roll as they engage with several hands-on exhibits and explore artifacts and memorabilia from some of the world's biggest musical stars.
The Arcade
This historic retail center boasts various shopping and dining opportunities, all conveniently located in downtown Cleveland. Spend your day browsing the shops and then unwind with a meal at any of the many artisan restaurants.
East 4th Street Entertainment District
When the sun goes down, East 4th Street is where you want to be. This bustling entertainment district has all you need for a night out on the town. This urban gem features a variety of nightclubs, restaurants, and shopping experiences. You can even try bowling or get your game on at the arcade. Whatever your fancy, East 4th Street is a real treat.
Amazing Places to Eat
Saigon
Fuel up for your night out in downtown Cleveland at the hip Saigon. This Vietnamese restaurant is located in the East 4th Street district and perfectly exemplifies the region's explosive flavors. Enjoy a variety of spring rolls, soups, noodle dishes, and more.
Dante
Located in a former bank building, this upscale restaurant serves New American fare with a Mediterranean twist. Enjoy various pasta, risotto, polenta dishes, fish, and steaks in this beautiful dining room. The seasonal flavors ensure that you will always find something fresh to enjoy.
Butcher and the Brewer
This trendy establishment brings craft brews with various pub types of meat and other dishes to create a lively community gathering place. Located on East 4th Street, this is the perfect pub to begin your fun night out, enjoying the best of Cleveland.